Hialeah AC Services - AC Repair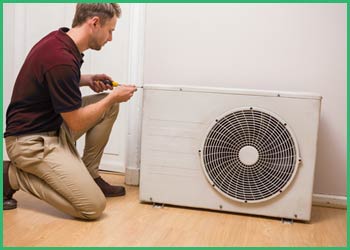 If you have spent enough time dwelling in the hot and humid weather in Hialeah, FL, you would appreciate that an air conditioner isn't a luxury, but a bare necessity to survive here. Summers in the region are known for some record breaking temperatures and are usually the times when the air conditioners are operated right throughout the day. Such a heavy load on the ACs can leave them to break under over-operation, if routine and necessary service and repairs aren't provided.
Most people have come on to be conscious of this fact and have their own DIY routines which can help keep their air conditioners in perfect working condition. However, there can be times when all such efforts can fall apart and the only help which you can use is from an AC repair expert. Hialeah AC Services is perhaps the only air conditioner and HVAC repair service provider in Hialeah, FL area which provides comprehensive AC service on a 24-hour basis. Our helpline number – 786-485-9569 will give you a respite when you need it the most.
We fix anything and everything:
The very nature of a problem is that it has a solution. The same is true with the problems and issues one faces with air conditioners and other equipment. However, there is a host of rookie service and AC repair service providers who would happily push you towards a replacement, when salvaging the existing equipment may still be a viable option. We understand this isn't something that is smart or pocket friendly for our clients, and hence our very first motive is generally to salvage the existing equipment.
It is this commitment to effective service and undeterred customer focus which has helped us carve a niche into this highly competitive business in Hialeah, FL area. Be it the residential or commercial clients with HVAC units installed, we have a great rapport with them all.
Our repair services include:
Compressor repair:
Should you happen to face any performance issues with the compressor in your AC, trust us to come in and diagnose the problem without requiring any unnecessary replacements.

Condenser repair:
Condenser issues are the most common problems in air conditioners, and a common sign of detecting these is if the cooling isn't happening as expected or frequent tripping. However the actual replacement or repair of the condenser is something which requires a certain level of expertise, which our experts can bring in.

Filter change:
Air filter is one of the most used component of an air conditioning unit., as it filters off any dust or grit which comes in from the air sucked from outside. This is why it needs to be cleared off from time to time from any dust or deposits on it. We can assess the situation, and based upon the situation, can suggest if a clean-up or an air filter replacement will be required.

Refrigerant leaks and charging:
A leak in the refrigerant holding unit can cause the entire unit to be overworked, as it will have to put in an increased effort to cool the premises. Our experts are abreast with detecting the leak efficiently, and can subsequently recharge the refrigerant to correct the issue.

Control issues:
Prolonged use of the unit can leave the controls worn off, or you could have a malfunctioning unit owing to the electrical connections going haywire. Whatever might be the control issues you face, you can count on our experts to provide you with a speedy resolution.

Sensor trouble:
A thermostat sensor is a necessary sensor housed in every air conditioning unit. It is supposed to calculate a variance between the temperature of the incoming air and the set temperature point, and decide how much cooling needs to be performed. Trust Hialeah AC Services to come in and handle any issues, should you have with these.
In addition, there is a wide variety of other services as well, which we are adept at providing to our clients in Hialeah, FL area. So next time you find yourself in a fix with your air conditioners be sure to contact us on 786-485-9569 in the very first instance!